110g Knitted Polyester Double Sided Garden Flag Without Flagpole
Memory will never fade. The best moments need to be commemorated, and the happiest things are worth sharing.
Our customized garden logos can provide many uses for your daily life!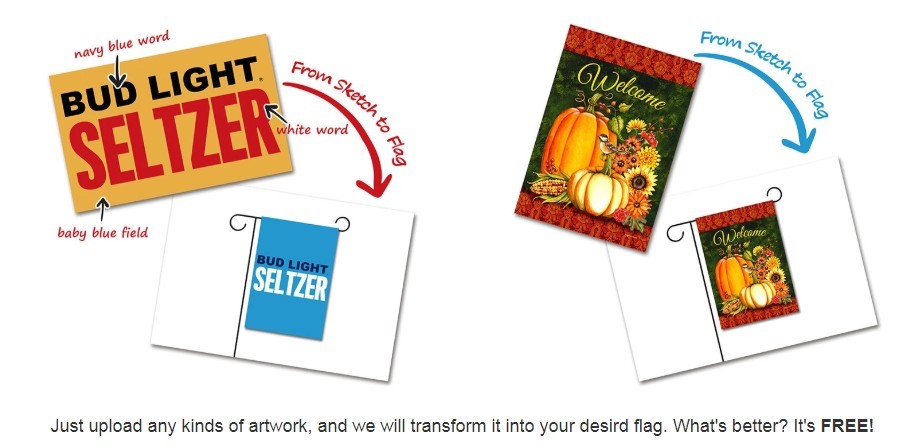 SINONNARUI specializes in both manufacturing flags and banners and digital printing on fabric.By ordering directly from SINONNARUI,you get the most affordable price,
fastest turnaround time and highest-quality products. SINONNARUI's digital printing offers you the most efficient way to print graphics with a wide range of color options,
especially for orders with small quantities.Multiple sizes and materials for custom flags and banners are available, including economy polyester, wrap knitted polyester, nylon,
silk poly and canvas poly. Mini flags, custom car flags & beach flags are also available. Pricing is available below for your reference.Additionally, we offer screen sublimation
printing on custom flags for orders with large quantities.